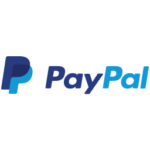 Communications Manager, Japan
About you
This Manager will be responsible for developing an integrated, strategic communications strategy and driving the company's consumer, corporate and trade media relations activities to reinforce PayPal's leadership position in the Japan market. Proven experience in managing issues with the local media is an added advantage.
The role needs to be a strong partner to our Country Manager in Japan.
He or she will be supported by a local PR agency team and will need to demonstrate solid experience in working with PR agencies to deliver strong results in a cost-effective way.
The successful candidate will be a results-driven and solutions-oriented individual; a person who can rise to the challenges and be able to multi-task in a fast-paced environment.
This person must be a good team player, a strong collaborator, and able to drive things through in a highly disruptive industry.
The candidate should also be proficient in MS Office applications
About the job
Live and breathe PayPal's vision and mission to be a "Customer Champion" and champion our consumers and merchants through impactful storytelling. At every opportunity, nurture and build advocates for the PayPal brand.
Develop a keen understanding of the key segments for PayPal in Japan to develop relevant communication programs that will move the needle with the target audience.
Lead the development and execution of the Consumer and Merchant communications plan in the spirit of being a "Customer Champion".
Manage the on-the-ground media relations, issues management, content creation.
Actively mine consumer and merchant stories and case studies in Japan
Lead content development for toolkits, assets and press materials across multiple touch points.
Lead the agency execution and liaise with the agency team to ensure good storytelling results are achieved for each program and/or announcements.
Collaborate with the internal teams specifically GR, legal, IR and Infosec on the necessary alignment and approvals needed pre-roll out.
Primary Location: Tokyo, Tokyo, Japan
Additional Locations:
We're a purpose-driven company whose beliefs are the foundation for how we conduct business every day. We hold ourselves to our One Team Behaviors which demand that we hold the highest ethical standards, to empower an open and diverse workplace, and strive to treat everyone who is touched by our business with dignity and respect. Our employees challenge the status quo, ask questions, and find solutions. We want to break down barriers to financial empowerment. Join us as we change the way the world defines financial freedom.
Paypal provides equal employment opportunity (EEO) to all persons regardless of age, color, national origin, citizenship status, physical or mental disability, race, religion, creed, gender, sex, pregnancy, sexual orientation, gender identity and/or expression, genetic information, marital status, status with regard to public assistance, veteran status, or any other characteristic protected by federal, state or local law. In addition, PayPal will provide reasonable accommodations for qualified individuals with disabilities.
Bookmark Job
You must sign in to bookmark this listing.