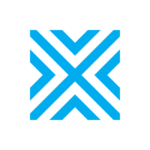 We believe in the thought that if it doesn't exist, it can be created, and our senior art directors believe a great idea is just the beginning. Because they have the design chops to take it to the next level—and transform that great idea into a visual masterpiece. And then present it in a way that inspires a room full of clients.
Are you a highly conceptual thinker and storyteller with a passion for design, craft and content creation.
Do you have the ability to solve complex problems creatively and collaboratively through a variety of media (long format content, short format content, social platforms, digital and experiential)?
Are you self-driven and thrive in fastpaced environments?
If that sounds like you, we need to talk.
Responsibilities
Confidently develop and present campaign concepts, that are born and raised in social media insights.
Clearly explain your creative ideas using a variety of methods.
Develop & design tactical content that fits within an existing campaign concept and adapt for different social platforms.
Confidently take your approved idea through the whole of production alongside a producer – in preproduction, on-set and in post-production.
Challenge creative briefs with additional ideas that prove our creative ability on top of the original brief.
Build & design compelling decks (in both Keynote and PowerPoint)
Be able to justify to colleagues why you chose a particular idea, visual style, font choice or theme when answering a particular brief.
Be an advocate of anything and everything that is social and creatively inspiring.
Be curious to learn about creativity on social media and learn how to adapt existing concepts to social
Qualifications
Have experience in content creation and social media campaigns.
Conceive and create experience design solutions based on the overall big idea.
Must be able to tell stories through crafted design, effective use of technology and visionary user experience.
Has a strong grip on 360 communication and consumer journeys (both offline and online).
Has creative expertise and business mindset across a broad range of disciplines, mediums, and channels; including, ATL. BTL, digital, content creation, activation, social media, etc.
Excellent skills in design related softwares.
An interesting portfolio that demonstrates the ability to come up with content that fits a brief.
Excellent time management skills and experience working to tight deadlines in a fast-paced environment.
An energetic team player, with a can-do attitude and a positive personality.
Bookmark Job
You must sign in to bookmark this listing.