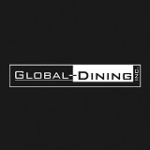 Restaurant Manager
The Nearest Station from workplace *:

Shibuya Station

Global Dining Inc.
Global Dining is currently looking for a manager level candidate (or a few) to join our restaurant(s) and lead the team of professionals. Various locations available, supervisor and assistant manager level are welcome as well. We are open to any nationality and gender, as long as you have a relevant experience and are capable of running the business.
You will be responsible for:
– cash flow, meeting sales targets;
– customer service;
– staff training;
– reporting to the head office/area manager;
– etc depending on the experience.
The ideal candidate should be:
Experienced in the industry (restaurant, hotel or similar; 5 or more years preferred)
Open minded and have a bright personality;
Preferably bi(or more)lingual
Transportation covered, performance bonus for meeting sales targets available twice a year.
Send us your resume and tell a bit about yourself!
Bookmark Job
You must sign in to bookmark this listing.