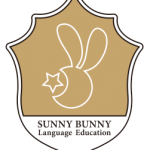 ●Must currently reside in Japan with valid visa.
SUNNY BUNNY is looking for a semi-full time teacher for our small but growing school in the heart of Tokyo. Our school limits the number of students in each class to a maximum of eight per preschool class. This makes an idea environment for teaching allowing to focus on the students' growth like a family.
Our school is known for our high-standards for children's education and warm environment. This position is the best for whom that wants to build career in the Education field.
[Job Requirements]
While we do have some highly fluent speakers on our staff, this position requires a teacher that was born in a native English speaking country.
Must currently reside in Japan with valid visa.
[Details]
Time: 6 hours a day
Days: 4 days a week ( Monday, Tuesday, Thursday and Friday)
Transportation fee will be offered up to 1,000 yen / day 10,000 yen award for 100% attendance for every month
Although we provide our curriculum and lesson plans based on our own methods, we welcome your feedback on how to improve it. We are looking for a teacher who has fun lesson ideas with a passion for education.
We require sincere love for young children. All the staff in our school put the priority of the children first.
[Typical Day Schedule]
9:30 Prepare the classroom and materials. Brief meeting with staff.
10:00 Welcome students
Morning Yoga, Alphabet and Phonics Activities
10:30 Main Activity (PE, Craft, Going to the park, etc.)
11:30 Snack Time
12:30 Lunch Time
13:00 Workbook
13:30 Afternoon Activity (Seasonal Activity, Vocabulary Building, Class Project, etc)
14:00-14:30 Parents' Pick-up
Clean the classroom, Record the lesson, Confirm and edit the lesson plan, Prepare the materials, etc
15:00 End
Bookmark Job
You must sign in to bookmark this listing.