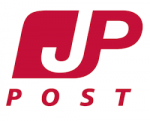 Letter Posting, Courier Service, Logistic Part Time Jobs – Japan Post
The Nearest Station from workplace *:

Tama Center Station (3 minutes walk) - Keio Line, Odakyu Line, Tama Monorail 

Japan Post
Part Time jobs information at Tokyo Tama Post Office.
We are looking for letter posting staff at Tokyo Tama post office! No experience workers are also welcome!
Our jobs are recommended for those who want to work stably for a long time!
Would you like to start a part-time job at the post office?
We will teach you the job carefully. Whether you are a beginner or have a blank, you can start with peace of mind.
Job Description
① ②Letter posting, Postal delivery, delivery/delivery/courier, motorcycle delivery/messenger,
③ Letter posting, Postal delivery, delivery/delivery/courier
Salary
① ② ③ Hourly wage 1,170 yen ~
Transportation expenses: Partly paid
Up to 2600 yen per work (if the distance between your home and your work area is more than 2km, it will be paid according to our regulations)
Working hours
① 08:00-16:45, ② 09:30-13:30, ③ 07:30-21:45
Delivery of mail etc.  (motorcycle)
1) 8:00 to 16:45/actual work 8h, 5 times a week/hourly wage 1170 yen
Delivery of mail etc.  (Bicycle) (Electronic Bicycle)
1) 9:30 to 13:30 / 4 hours of actual work / 5 times a week / 1170 yen per hour
*There is a bicycle with electric assist
 Delivery and collection of Yu-Pack(courier) etc.   (Automobile you must have driving license)
1) 8:30 hours from 7:30 to 21:45, 5 times a week
Hourly wage 1170 yen / per work: 9360 yen to 9560 yen *Including allowance
Working shift Example:
Earliest work 7:30-16:15/actual work 8h
Latest work hours 13:00-21:45/actual work 8h
Holiday/Vacation
Shift system
[Note] Please note that if you work concurrently with other jobs, it cannot exceed 40 hours per week due to the Labor Relations Law.
Working period
Long term
Long-term 6 months or more (2 months after adoption is a trial period)
Explain other working conditions through interviews, etc.
◆ Long-term staff has many advantages!
1. There is a chance to increase the hourly wage depending on the skill level of the work (skill evaluation twice a year)
2. Bonuses (June/December) provided
3. Paid leave (up to 20 days depending on years of service)
Job types include sorting, delivery/collection, telephone reception, and general office work.
*There is no job to put stickers
After all, because it is a post office, you can work with peace of mind and stability.
The work is simple and easy to remember
Even inexperienced people can start with peace of mind♪
Please see "Working hours" for the current application details at this post office.
Experience/Qualification
The following license is required for work such as delivery and collection.
Japanese regular car license for drivers.
Motorcycles are motorcycle licenses
Midnight (from 22:00 to 5:00 of the next day)
★Pre-training is safe for beginners ★
Training period: 1 to 4 days (depending on job type)
*The hourly wage during the training period is 1,040 yen
Benefits
■In principle, indoor smoking is prohibited (Smoking rooms may be available)
■Employment contract renewed every 6 months (2 months after hiring, trial period)
■ Payday is the 24th of every month (the previous business day if Saturday is a holiday)
■ Raise and bonus
⇒ Hourly wage increases by skill evaluation every 6 months, bonus twice a year
■ Various allowances
Early Morning Allowance When the work start time is
・Start from 5:00 to 5:59 = 500 yen ・Start from 6:00 to 6:30 = 300 yen ・Start from 6:31 to 7:00 = 200 yen
Night allowance When the work end time is
・21:00~22:00 closing time = 200 yen
Midnight premium Extra wage from 22:00 to 05:00
■ Complete social insurance
■Paid leave
Issuing 4 to 20 days every year from 6 months after hiring, depending on years of service
■ Full Time employee system
There are necessary requirements such as being engaged in work for more than 6 hours of actual work
It takes at least 2-3 years.
Applicants must already reside in Japan
Bookmark Job
You must sign in to bookmark this listing.